Joined

30 Jan 2019
Local time

4:04 AM
Messages

519
Location
Website
This vegan dish is extremely popular at potlucks and at the dinner table. Simple to make, appealing to the eye, and very delicious. The ultimate combination when it comes to plant-based cooking.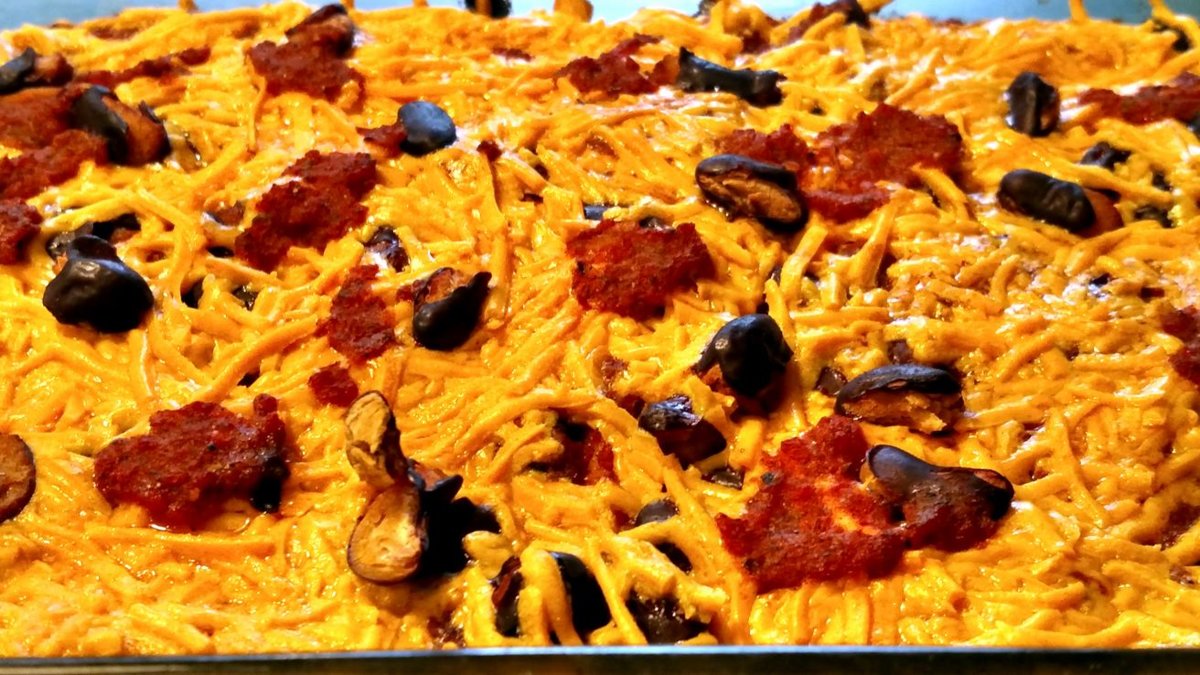 Ingredients
1½ tablespoons extra-virgin olive oil
1 cup chopped onion
1 medium green bell pepper, diced
28-ounce can crushed or pureed tomatoes
1 to 2 small fresh hot chili peppers (seeded and minced)
2 teaspoons chili powder, or more, to taste
1 teaspoon dried oregano
1 teaspoon ground cumin
1 can black beans, drained and rinsed
1 can pinto beans, drained and rinsed
1 medium zucchini, quartered lengthwise and thinly sliced
12 organic corn tortillas
8 ounces cheddar-style nondairy cheese ( I like Daiya Cheddar )
Method
Preheat the oven to 400º F.
Heat the oil in a large saucepan. Sauté the onion until translucent. Add the green pepper and continue to sauté until it has softened and the onions are golden.
Stir in the crushed tomatoes and seasonings, black beans, pinto beans and zucchini. Bring to a simmer, then simmer gently for 5 minutes.
( Note: save a few beans and tomatoes for topping )
Layer as follows in a lightly oiled 9-by 13-inch or 2-quart round casserole: Half of the tortillas, half of the tomato-bean mixture, and half of the cheese. Repeat.
Top casserole with some beans and tomatoes. ( Eye appeal )
Bake for 15 to 20 minutes, or until the cheese is bubbly. Let stand for 5 to 10 minutes, then cut into squares or wedges to serve.
For more recipe details, see my
WebTopCook Article
Last edited: