This super simple recipe makes a bright, flavorful, and tangy spread for sandwiches! I used fresh Roma tomatoes from our garden, roasted garlic, goat cheese, and some mayonnaise along with a red jalapeño pepper for some extra zip, You could always omit the jalapeño if you are sensitive or don't like spice, or substitute with a sweet red pepper instead. Conversely, if you love heat, you could always use two or more peppers instead of just one. Use in lieu of mayonnaise or other condiments on sandwiches.
*Note: the tomato mixture yields more than you will need for the spread, so if you don't have any use for it, cut the roasted tomato recipe in half.
Preparation time: approximately 45 minutes.
Ingredients for roasted tomato/garlic/peppers:
3 Roma tomatoes, quartered
4-5 cloves of peeled garlic
1 small jalapeño, cored and seeds removed
Extra virgin olive oil
Sprinkle of sea salt
Ingredients for goat cheese spread:
2 TBSP of goat cheese
1 TBSP mayonnaise
Sea salt, to taste
Preparation method:
Place the tomatoes, garlic, and jalapeño in a small baking dish. Coat with olive oil and sprinkle with sea salt. Bake at 350F for 25-30 minutes. Remove and allow to cool.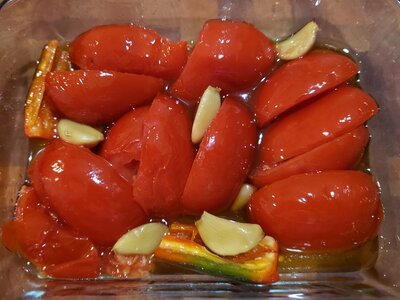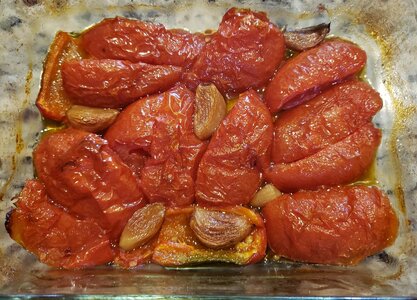 Pour into a food processor or blender and whir for about 1 minute. Pour mixture into a small container for storage (you will not use all of the mixture in the aioli spread). Add the goat cheese, mayonnaise, and approximately 2 TBSP of the roasted tomato mixture back into the food processor and blend for about 30 seconds.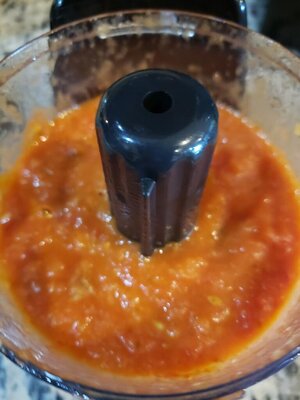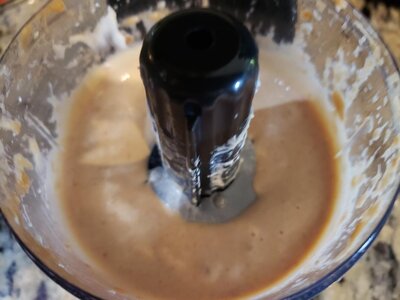 Taste and add more salt if needed (additionally, more of the tomato mixture can be added if so desired). Put into a container and keep cool in the refrigerator until ready to use.
Last edited: