Obsessive cook
Staff member
Joined

19 Apr 2015
Local time

7:14 PM
Messages

40,780
Location
Here is the thing. Its garlic gold dust. What you do is zap cloves of garlic (skin on) in the microwave for 1 minute 20 seconds. Times may vary according to your microwave so be prepared to sacrifice a few cloves. Take out and allow to cool for a few minutes. Slip off the skin. It should look like this and should feel hard once cooled: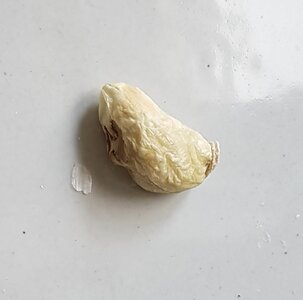 Then you grate it using a microplane: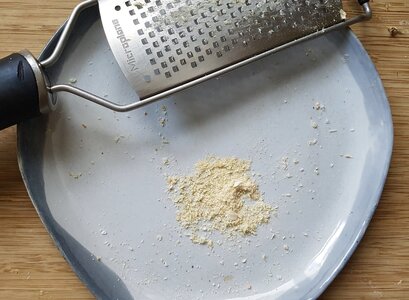 The resulting powder is a umami bomb. Just sniff it and you will know what I mean. Sprinkle it on egg dishes or if you make enough, add a teaspoon to sauces etc.
Word of warning: grate each clove separately onto a plate. Sometimes the centre of the clove becomes incinerated and black so if you grate this into your powder you will ruin the batch.
You can cook several garlic cloves at once: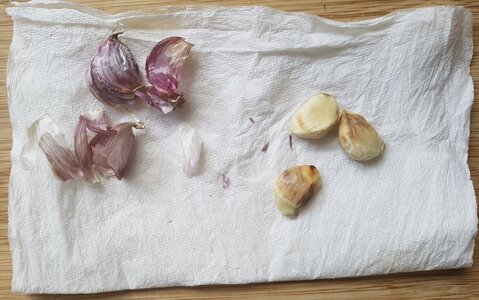 These came out a bit darker in colour: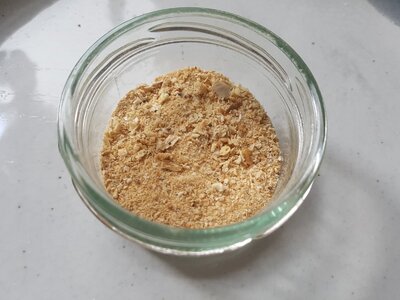 Last edited: