Joined

11 Oct 2012
Local time

11:52 PM
Messages

14,181
Location
Website
I got given a jar of something called Apple Butter a while back and was a touch dubious about it. I thanked the person concerned and put it in the kitchen cupboard and left it there. This is not like me but I have to confess I could not get my head around the concept. How can something even be called Apple Butter and be dairy free? In fact not only is it dairy free, it is gluten free, fat free and has no added sugar.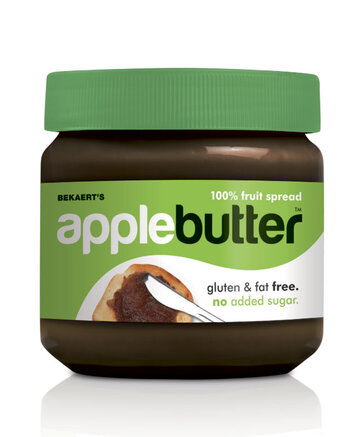 And it is truly delicious. I tried it yesterday whilst having one of those days where I clear the cupboards out again. Do I feed it to the sourdough starter when I want to make it grow, or do I just empty the jar and recycle it - one of those days. Well I had to try it first and was truly taken back. There are 3 ingredients, apples, pears and dates. In reality it consists of more pears than apples but tastes of apples... so I guess that is why it is called apple butter - actually I am still having issues with the word butter, but...
Bekaert's Apple Butter
http://www.biscuitbutter.com/e-shop/14-applebutter-506037395001.html
Now I guess other than using it as a 'jam' on bread, I could mix it with tahini in place of grape molasses or date molasses. But I am stuck as to what else I can really use it with. Pancakes, or drop scones are an option, but we usually only put lemon and sugar on (UK) pancakes and drop scones we eat as they are, so it would have to be used instead of sugar. Anyone else ever come across it or have ideas on how to use it please?