Joined

11 Oct 2012
Local time

7:43 AM
Messages

12,934
Location
Website
This is another of my old mushroom recipes from the now defunct BBC Vegetarian Good food Magazine back from 1994(?) . I have also found a similar version (minus the garlic and parsley) in an old Guardian article from 2001.
Ingredients
2 eggs
100g plain flour
75ml soya milk
Seasoning
400g mixed wild mushrooms
½ onion, sliced finely
4 garlic cloves, sliced finely
1-2tbsp finely chopped parsley
sunflower oil for frying
Method
Cut the mushrooms into thin strips. If using cup mushrooms make sure you cut them into matchsticks.
In a larger bowl add the flour, then gradually mix in the milk beating well to ensure no lumps, slowly thinning the mixture. Next beat in the eggs mixing thoroughly, then season to taste.
finally add the mushrooms, onions, garlic and parsley mixing well ensuring all onions and mushrooms are well coated
Heat roughly ½‐1cm of oil to a medium heat. Carefully add 1-2 tbsp of the mushroom batter at a time, frying each until brown and crispy. Turn over and cook the other side. I have very successfully used the air fryer to cook these and actually preferred the results.
Store on kitchen paper and cover to keep warm whilst the remainder are cooked.
Serve hot.
I'll add photos when I cook them over the weekend.
Edit: photos added, more to come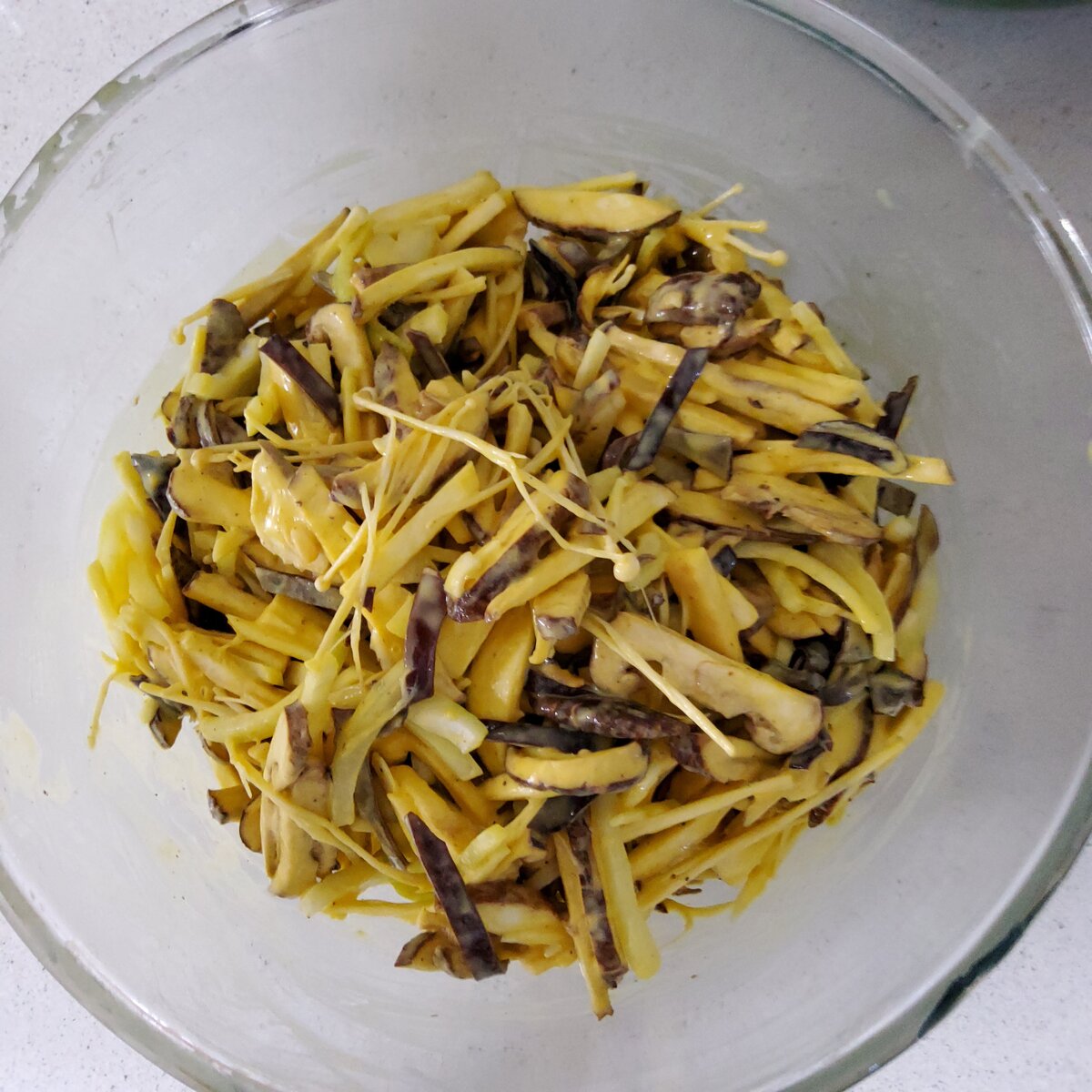 minus the parsley that I forgot and added to the next batch.
As you can see, the batter only...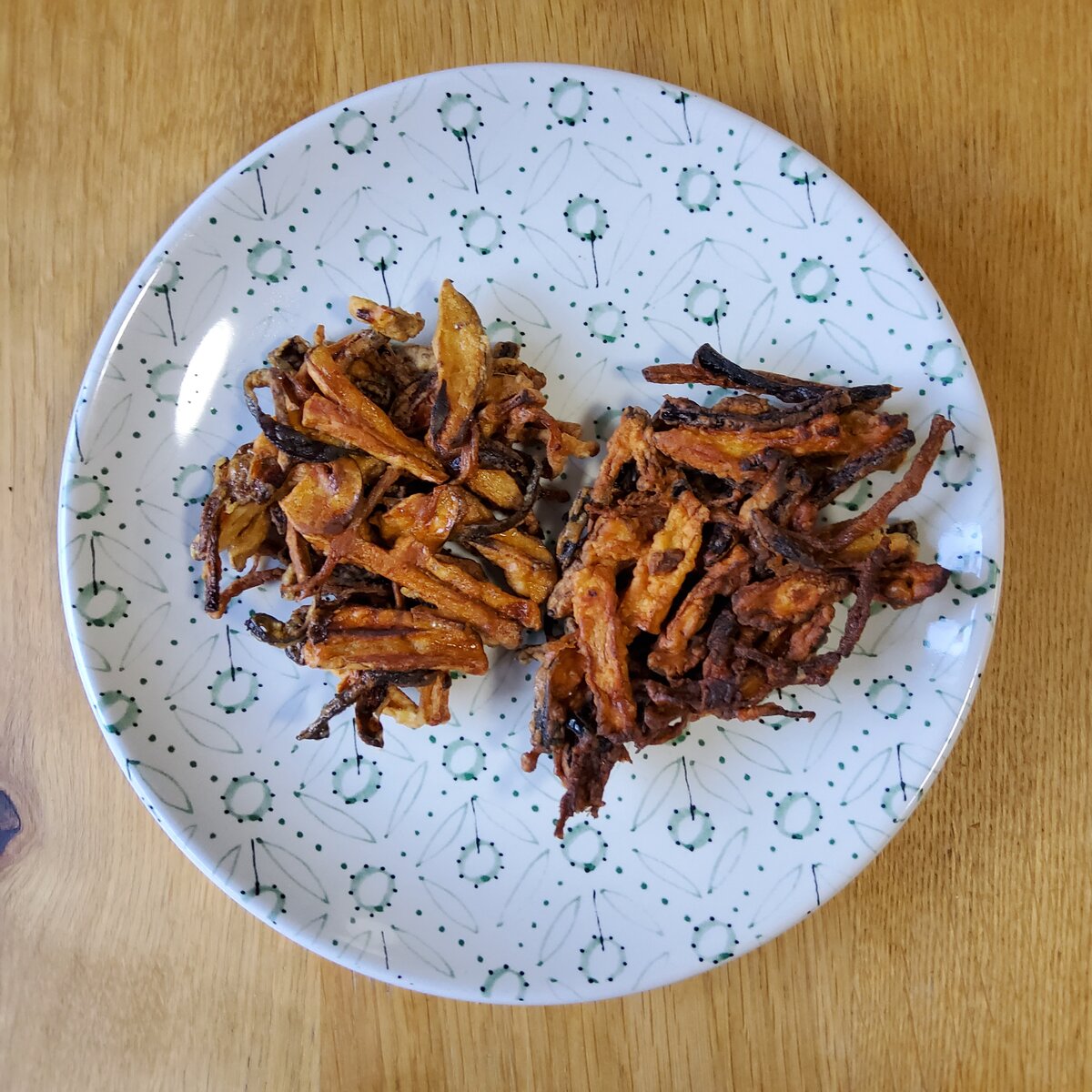 These were cooked in the oil, the next batch were done in the air fryer which we much preferred
Last edited: